At this very moment I'm finding architecture really interesting. I probably won't tomorrow, but I'm embracing the interest while I've got it.
I found this guy, Gordon Matta-Clark, he seems to construct more for the sake of art than anything else. His stuff looks like his hands are the paintbrush and the world is his canvas.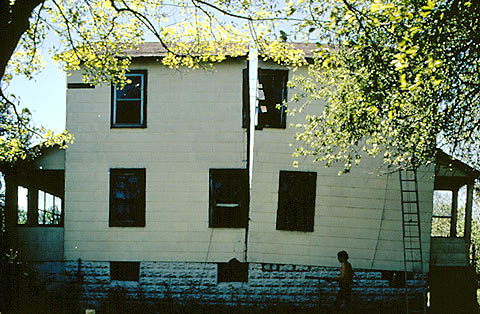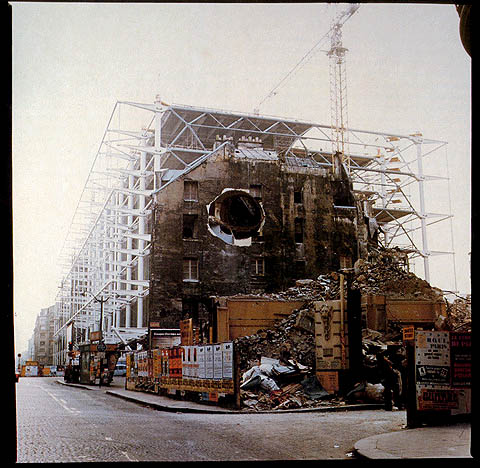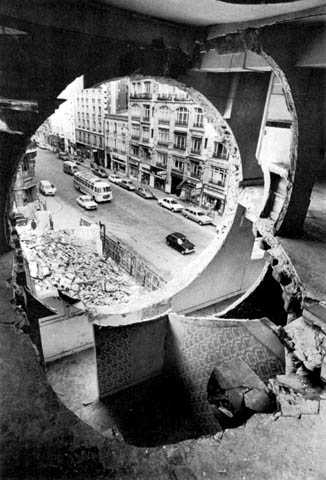 And someone I found who I really want to read more about is Constant Nieuwenhuis. 
He basically conceptualized his idea of utopia (a kind of playground for adults), tried to work out every aspect of it for 20 years, and then the following four years he spent describing and elaborating how it wouldn't possibly work and how people would kill each other rapidly and that there will be

a lot

of blood.